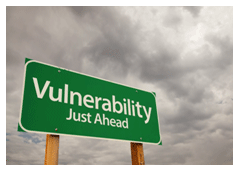 Have you ever noticed how we all anticipate a New Year will bring new and exciting things into our lives (or businesses) but after the first month we often realize that nothing is new or improved or better? In fact, we may be disappointed as the year progresses that problems we hoped would be resolved (read, "magically disappear") are still there. We make resolutions at the beginning of the year that are meant to help "improve" or "fix" something we know is an opportunity but then we slide back into our routines and those "problems" don't get any better.
     In retail, those problems may involve personnel issues such as hiring and retention. Concerns may be for store profitability including expenses, sales, and shortage. Maybe concerns are over what may be classified non-controllable expenses, building rent, taxes, etc. Wishing problems away is not a solution nor is a resolution. If you want to resolve to solve problems you have you need to create an actual action plan and then take a partner(s) to stick to it, often one of your store managers or department management team. As you look at the areas of opportunity and break them down you can find that correcting one area can make a significant impact on other areas. Let me give you an example of what I mean.
e.g You identify that you have an issue with excessively high merchandise shrink.
      You need to identify all of the possible causes of the shortage problem.
Do you use retail anti-theft devices?

If you use a Sensormatic security system are you tagging everything?

What areas are your highest shortage departments and are they vendor serviced?

If they are vendor serviced are you checking in and out vendors?

Are you improperly tossing out of date merchandise rather than receiving vendor credits?  

Is employee theft causing shrinkage you haven't seen?

Do you complete pre-employment background checks before hiring?

Do you require pre-employment drug screening?

Do you know the signals to look for that would indicate an employee may be stealing?

Do you control your compactor and who throws out the trash and if you have a baler who is crushing cardboard?

Employees and vendors who are stealing and have access to a compactor will toss out the empty packages they would otherwise leave behind.

Uncontrolled compactors mean anyone can throw away anything that looks like trash but some small items can be overlooked and thrown away and cause a shortage.
These are not all of the contributors to a shortage. You can continue to drill down and I would encourage you and your team to do so. The project doesn't stop there. Once you have identified the issues you need to create an action plan to address each concern. The plan should also include benchmarks or measurements that will show you are doing what you said you would do. There must also be deadlines for completion.
     There are areas that will cross over and can be beneficial to each section. Let's say that you have focused on shortage and you also believe you have a hiring/retention problem. It seems people are going in and out like a revolving door. You have to ask yourself are you hiring the right people in the first place. If your employees keep leaving it could be they have stolen from you to get what they want and they are leaving before you catch on to them. If you start doing background checks you will be more selective in who you are bringing on your team. You may have been hiring a lot of people with criminal records or spotty work histories. Being selective and hiring the right people can also build a more dependable workforce. This leads to improved morale, more initiative and a better work ethic overall. Improving your hiring can improve shortage results due to dishonest employee activity.
     Another example of crossover would be compactor controls. Start regulating who is tossing out the trash and you impact retail shrinkage but you may also find that merchandise that was being overlooked is now being stocked more carefully. Overlooked items are getting back on the sales floor. Not only do you reduce shortage you improve sales.
     Wishing the New Year will bring improvements is no way to operate a business. Planning and follow through on those plans will bring about the positive changes you want to see. Resolve that 2019 will be a year of growth and profitable sales! Happy New Year!
---