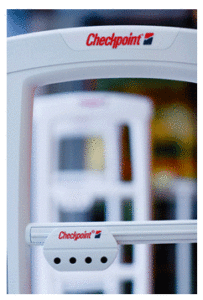 Shoplifters seem to be getting bolder than ever. Much of this is greed. Many people simply want stuff and have no moral compass. Others are emboldened by lax law enforcement or Politicians that pass laws that do little to protect you. Whatever the case be, it has a negative impact on Retailers. We are expected to open our stores, compete, pay employees, pay expenses, taxes…. And make a profit. Shoplifting theft is yet another pressure on us.
The key to stopping shoplifting is prevention! You have to keep the losses from occurring. Once the shoplifter has stolen merchandise, even if you catch them, you lose money in labor, unsellable merchandise, sales and the like. This is where a Checkpoint System shines. This is high-quality commercial grade equipment that works 24/7. However, like anything else, you must get as much value out of any equipment you have. A piece of equipment that can pull double and triple duty for the same investment brings a better return on investment. Consider what Loss Prevention Systems offers.
First, when our customers purchase a system from us, they get FREE anti-shoplifting training for the life of the system. This is live training by a Loss Prevention professional as often as you reasonably need it. I actually spend a fraction of that time on the Checkpoint System itself. Most of the time is spent teaching you and your staff how to detect and dissuade shoplifters from even entering your store. You can actually have fun with shoplifters. Drive them crazy and they will get frustrated and simply leave you alone.
Next, there is a whole world of new innovations in the Checkpoint Systems line. People/Customer counting is one. Your system can count customer traffic. You then receive a weekly report that details your traffic by the hour of the day, day or the week. This data can be merged into your sales data to give you a more complete picture. Customers use this data to help with decisions on staffing levels, open/close times and more. The system will also report on the Checkpoint System alarms. How and when they occur. This further feeds into your decisions about staffing levels. You may say that my cash register tells me traffic. Not so, as not every customer that comes into your store makes a purchase. Why is that? Possibly because you do not have enough staff on at the times when you really need it.
How about remote control of your Checkpoint System from your mobile device while inside your store? This feature notifies you of alarms, maintenance issues, and real-time stats. You can be in your office, stock room or anywhere in your store and the system will notify you of an alarm. Immediately. This also gives you control of the system itself. Checkpoints systems are already ECO-friendly in their power consumption. But you can set up a schedule that tells your system to power down during the hours you are closed. Over a year that money adds up.
Marketing? Our systems have AD Panel capability either built-in or as an add-on. The antennas are there at the front door anyway, why not have them greet your customers with signage that you can change out as often as you wish. Promote an item, a sale, a special or simply say "welcome". Print whatever you want and slide it into the clear acrylic frame. Now you get double duty without taking up any more floor space.
How about control of items you do not want to leave the store under any circumstances? Key rings, customer hand baskets, notebooks, documents, tools, equipment or supplies. Simply put a tag or label on them.
Contact Loss Prevention Systems today and we will help set you on the path to higher profits!
---