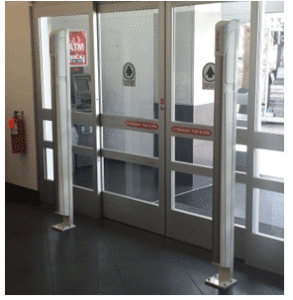 One of the most prevalent crimes in the United States is shoplifting.  While many state governments and lawmakers have taken a strong approach to combat shoplifting, it is a battle that keeps the retail industry checking their loss prevention measures, and their ability to combat this crime.
According to the National Association for Shoplifting Prevention, (NASP) the retail industry loses approximately $35 million per day. Even when advances in technology have aided the loss prevention team in combating this crime, figures about shoplifting has shown an increase in the average inventory shrink rate to 1.44 percent. 
The average shrink rates take into consideration shoplifting, internal theft, vendor or merchant errors and administrative errors.  And although shoplifting accounts for more than a third of the losses, internal or employee theft is pretty close behind.  An employee that is using the cash register as their personal piggy bank, or an employee that steals merchandise worth hundreds of dollars in one incident can be as detrimental as the shoplifter entering the store and stealing merchandise from the shelves.
How can you prevent or combat shoplifting in your store?
Training – One of the best measures for the prevention of shoplifting is training the loss prevention team and management of the store to spot and react accordingly when witnessing a theft. If a theft is happening and a trained employee is a witness to the incident, merchandise can be salvaged and the shoplifter can be apprehended without having the incident escalate to violence.
Hiring – Background checks before hiring an employee can save you time and money.  An employee with a clean employment record can be hired and trained and become an asset to the business right away. According to the 2014 Industry Training Report, small companies with less than 1,000 employees spent an average of $1,238 per training per employee that year. If the new employee is not properly checked or interviewed, the company might lose money and labor that eventually translates into loses for the business and their ability to grow.
Customer Service – The research regarding this important area in the retail industry is unanimous in their findings.  Better customer service means less theft.  Not only that, but better customer service translates into more profits.  Happy customers can be an asset to any business.  Good PR can mean more sales, more customers and more profits.
Shoplifting System – Installing a shoplifting system in your store is part of a solution to the problem, not a whole solution by itself.  The system will discourage thieves and employees from taking merchandise out of the store without paying, and that is an advantage you cannot do without.
If you are interested in installing a shoplifting system, training your personnel, or using background checks to perfect hiring, call us.  We are a company dedicated to providing stores and other businesses the tools necessary to succeed.
---