Not Planning For Summer Customer Traffic In March Is Madness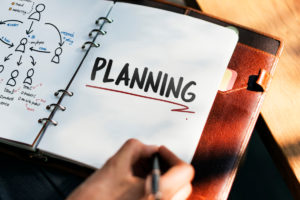 Have you ever noticed how quickly big box retailers will transition from the Christmas season in their "seasonal" departments to jumping into the new Spring/Summer merchandising sets? They don't play around they are very strategic in their planning to get a jump on their competition. They use their mini-seasonal areas to drive the Valentine's Day and Easter business but the large areas used for patio sets, plants, gardening, etc. get changed shortly after the Christmas season is over. Smaller retail stores should be doing their own transitions at this time too. It's madness if you haven't started putting out the Spring/Summer merchandise for your type of store by March.
I understand there are some types of retail stores where it would seem a bit more difficult to appeal to a seasonal change. I think of luggage stores or perhaps a "mom and pop" corner grocery store where customers are used to purchasing their staple food items. But let's think about this for a moment. Is there room for even the least seasonal retailer to adapt to seasonal sales? I would suggest there is room and it may take a bit of getting out of a comfort zone. Let's say you sell luggage and people are going to come to your store who travel at all times of the year. Is it possible for you to carry some items that may be more colorful to appeal to a summer traveler? Think about how much easier it would be to locate a unique or brightly colored suitcase if it is on an airport carousel. While some shoppers (such as I) might prefer a traditional dark colored carry- on bag or briefcase, there are those people who fancy a more whimsical style. A change of colors and patterns might draw in more customers especially with the right touch of advertising and product placement.
Mom and Pop grocers, sure milk, eggs and bread may be your bread and butter (pun intended) but is there any reason you couldn't put out a display of Igloo coolers, picnic grills, aluminum foil, six-packs of soft drinks or beer? How about a front of store display with these items, grilling aprons and advertising for specials on lunchmeats, steaks and hotdogs directing consumers to your cooler section? Sometimes we all get in ruts and we fail to look outside the box for new and creative ideas to keep a business fresh and improve sales.
There are the stores out there that just seem to always maintain the same set up and merchandising year in and year out. I can think of a local hardware store I sometimes go to when I don't feel like fighting the other shoppers at the national hardware chain stores. When I do go to this particular store I usually have to search a bit to find what I need, it isn't super neat but everything seems to be where it has been for the past fifteen years I have shopped there. It does make me wonder if the owner is trying to reach out to new customers or worries about the competition from the big box stores. A few changes now and again could probably make an impact on sales but that is a choice that owner has to make. What kind of changes would I suggest? I would put out new signs to let customers know about any sales that are running. Place gardening tools and gloves, tillers and lawnmowers at the front of the store. If the store has electronic article surveillance towers, upgrade them so that advertising panels can be interchanged and catch customer's attention as they walk in.
Seasons change and retail stores should too, before the beginning of the next season. Take a look at a national clothing retailer the next time you walk into a store. It may be January and they will start putting out swimwear when you are still wearing a jacket. Smaller retailers can take a lesson from the large chain stores. I am not saying to become them, but there are some tips and tricks you can take away. March is here and now is the time to rebound from your winter season and spring into action by driving those summer sales.