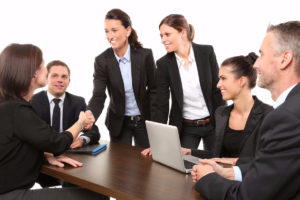 How many times have you caught yourself in a conversation with another manager or a supervisor discussing a seasonal merchandise question or an inventory preparation question and found yourself saying, "I think we did it this way" or " It seems to me customers were buying such and such last year"? It can be frustrating, especially when the discussion may influence whether an item should be carried or if it was carried the prior year was it a flop? The same thing happens with inventory. Did we start prepping 5 days out? No? Maybe it was 3 days out. Having checklists can make these conversations fewer in number and improve productivity as well as sales performance.
     How do you get those checklists? There has to be a starting point and that is going to be a brainstorming session with the management team. If you have no empirical data saved from the past year you will need to begin anew and then establish a baseline for what information you will collect over the next year. Planning will be easier and you can modify your checklist at next year's planning meeting making adjustments based on what worked and what didn't work (you may even call it a "What Worked/What Didn't Work" session. Begin this season start listing the things you have done to prepare for this year. Here is a short list of some of those things you might consider placing on that list:
What seasonal merchandise did you bring in? Sunglasses, coolers, flip-flops, swimwear might be items some of the items you normally would not carry but added to your store in April or May. If you carry groceries you may have added more sports drinks, cold desserts or traditional summer favorites such as watermelon, cantaloupe, corn on the cob, or apples. Maybe you tried some vendor suggested drinks in your front checkout lane coolers. List those items and keep track of your sales for them.

Where is your product placement for new/seasonal items? Have you set up new fixtures? Did you have fixtures stored and if so where did you store them? It is important to sketch these things out. If a change in personnel takes place by next year someone should be able to pull out those plans and understand them assuming those plans worked and incorporate them in next year's checklist.

If you have brought in new seasonal merchandise, what did you do to make room for it? Did you relocate other goods to a stockroom? How did you do that and where did you place it? Map out where goods are stored in the stockroom so your team can replicate it next summer.

Did you change or extend your hours of operation for the summer to increase sales? If so you need to review the sales data and determine if those extended hours truly helped increase sales. When did you start the hours and when will you resume standard operating times? If extended hours did not make a big difference don't rule out the strategy until you take a look at how you advertised those time changes. Question results whose outcomes were not what you were hoping to achieve. If you have thoroughly reviewed the strategy and it could not have been improved then discard it. Don't be afraid to try new things just be honest about results and don't make excuses if you don't see the results you expected. Pride can bring down a store quickly.

Look at staffing. Did you hire additional summer help and if so, when did you hire them and how many? Prior to deciding to just release them look at your sales information, including dollars per transaction and your total transactions. You may release them this year but keep that information and use it for future planning.
As you and your management team begin strategizing and asking these questions you will find you open doors to more questions that will help drill down further. The more points you can identify the better your checklist will be.
     Once the plans are made, it will be easier to know which numbers you are going to track. You will have documentation that will serve as the blueprints for building a winning strategy that will be a basis for future years. You and your team will find it a less challenging task when it is time to identify and discard losing strategies. Come inventory time or the next summer sales season your store will be ready to roll out a playbook that will make your store a success!
---