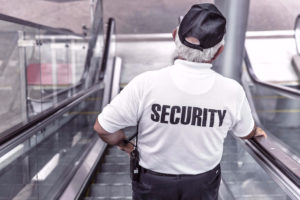 For a loss prevention officer, the holiday season is a hard time to be jolly when the busiest shopping season of the year brings with it its shoplifters, crime, and theft.  During the holiday season, the number of incidents involving shoplifting increases considerably, and the losses the store suffers can be devastating to their bottom line.
For any retail store in the United States and across the globe, having a loss prevention system in place or a loss prevention officer in their store can be the difference between having profits or losses during their fiscal year. 
According to recent studies, more than half of retail stores in the United States have stopped investing in their loss prevention teams or systems even though their inventory shrink rate has seen an increase in the last year.  The inventory shrink rate takes into consideration the following:
Shoplifting

Employee theft

Vendor fraud

Administrative and paperwork errors
Shoplifting theft accounts for almost 40% of the total theft a store experiences, and even though the amount an employee steals can surpass that of the common shoplifter each instance it happens, the shoplifting theft can be considerable every year.
According to many pieces of research, retail stores lose approximately $35 million a day due to shoplifting or $48.9 billion in a year. Those detrimental statistics in the retail industry are worth considering when many stores and businesses decide whether to invest in a loss prevention system or a loss prevention team to combat the shoplifting in their store.
A loss prevention system expense can be recovered within a short period of time, and if your losses are increasing each year, the time you will recoup the money invested in the system shortens considerably. 
The introduction of a loss prevention system in the store allows your employees to dedicate more time with the customers entering your store, than attempting to catch the shoplifter. The system also allows your store to be protected and send a message to the shoplifters. Shoplifters know where and which stores to target.  If you are a store that doesn't prosecute shoplifters or doesn't have a loss prevention team or system, you are vulnerable and can become the target store for many of these shoplifters.
---