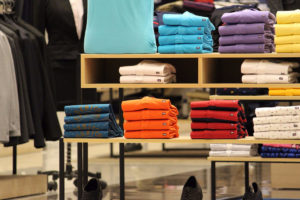 What is shrink? Obviously, that will depend on the context in which you are referencing it. It may be what happens when we wash a new pair of jeans in hot water. Maybe it is what happens to our household budget when our children get older and require more food, clothing, and school supplies. In retail, it has a different meaning altogether. Shrink is not a downsizing of a store or reduction of staff (although it can lead to those things if not addressed). Retail shrink is merchandise we cannot account for due to any number of reasons. It impacts the profit margin of a store and since those losses directly affect the retailer there are usually steps the store owner takes to try to offset those lost dollars. If not well thought out those measures the store owner takes could hurt the business further. There is a vicious circle that follows and can lead to a store closing down.
     In Retail Loss Prevention we generally identify four primary causes of shrink, shoplifting, employee theft, vendor shortage/fraud and administrative errors. According to the 2017 National Retail Security Survey, approximately 66.5% of shrink is attributable to shoplifting and employee theft combined. 21.3% of shrink is due to administrative and paperwork errors, 5.4% is related to vendor fraud or error and 6.8% was unknown (pg. 8). The same report states that the average retail shrink rate in the U.S. was 1.44% in 2017 (pg. 6). Since this is an average that means there are industry sectors that are higher and others that are a bit lower so where your store may fall can depend on what you sell.
     What mistakes do retailers make when trying to cover the profit losses from shrink? Often they increase prices on merchandise. Those price changes may be a few cents per item or a few dollars but no matter how small the increase regular customers notice those hikes. There comes a point when customer loyalty takes a backseat to customer's budgets. No matter how minute you may feel a price increase is there is a threshold that customers will finally say enough is enough and they relent and shop at a big box retail store. Some store owners will make up for the lost revenue through reduced payrolls. This may include getting rid of full-time positions and making them part-time positions saving on benefit expenses. Employee hours may be reduced all around with the store owner picking up more of the workload themselves. The impact of this strategy is a blow to employee morale and loyalty. It can also lead to increased employee theft as those employees feel the financial pinch of the reduced hours and feel cheated. Reduced employee hours also means fewer people on the salesfloor providing customer service which results in more shoplifting, ergo more shrink. As you can see taking the wrong steps to address shrink can lead to a cycle that is hard to break and can lead to a store shut down.
     So if a retailer opts not to raise prices what is the resolution to solving the problem of shrink? Retailers cannot afford to continuously bear the costs of shrink. Assuming over 60% of a store's shrink is incurred through theft then anti-theft measures are a logical starting point. Sensormatic security systems and tags play a critical role in theft prevention. They are proven to significantly cut into theft related shortage. They also help reduce a portion of administrative shortage. If it is tagged, merchandise overlooked in a shopping cart will activate an alarm and be paid for or returned to the store. Requiring vendors to check in and out of the store on a sign in sheet and making them talk to a manager about what they have done that day holds them accountable. Store managers should be doing weekly reviews of vendor credits to ensure they are not losing money for product removed from the store.
     Shrink can cut into your profit margin and if that isn't bad enough addressing it improperly can make the situation for your store worse. Taking positive steps to address each of the areas where losses occur will improve shortage results. It will make you, your employees and your customers happier when your actions are directed towards the real culprits of shortage.
---