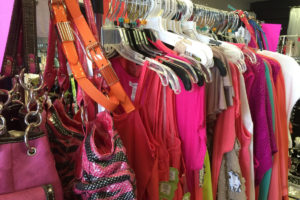 "It's INVENTORY time let's go have FUN!" There's a phrase you will never hear. Let's face it anyone who has been through an inventory knows that it is drudgery. Aside from the counting of merchandise, there is all the preparation that leads up to it. If done properly it is time-consuming and tedious. You and your team are standing on ladders looking on top of fixtures, digging through boxes, in cabinets, and behind fixtures for items that have been misplaced. There is also kneeling to look under gondola base decks, cashier stands or under soft drink coolers for that one little piece of merchandise that rolled under there months ago. Then there are the painstaking tasks that need to be completed such as going through merchandise to make sure everything is properly ticketed. Someone should be spending some time contacting vendors with cut-off dates for bringing in a new product or providing credits for merchandise they are removing. Store managers have to make sure all of the tasks are being planned out, assigning who will complete them and follow up on them. ALL of this is BEFORE inventory night even takes place. Oh did I mention you still have to keep your store operating while you get these projects done? No, it really is not a fun prospect and if your employees get grumpy or dirty and dusty while doing these things they may not be thorough in their assignments. Do your inventory overnight and employees get tired and frazzled and you could wind up having more shortage than you should. Finding methods to get your team on board and keeping them fired up requires making inventory fun.
     How do you make inventory fun and interesting for your employees? There is a variety of ideas store managers can introduce to make the process more engaging for their staff.
Almost every business has that one person who is creative and let's face it super-energetic about fun activities. Find that person, make them your inventory "Fun Captain" and cut them loose. You may even give them a small budget to work with so it is more fun for them too and they feel empowered to make decisions. It will be a load off of your plate. Just be sure that there are brief status meetings you two hold so you can help keep things on track. Sometimes these folks can have grandiose ideas that can be tough to reign in if you don't stay a little involved.

FOOD! Everyone loves food and it can pump up the mood of a team. If you have a "Fun Captain", ask them to come up with a week of food ideas for each day of prep and inventory night. It doesn't have to be fancy maybe "Doughnut Monday", "Candy Corn Tuesday", "Pretzel Wednesday" and so on, you get my drift. Inventory day should be a bit more special. I have seen everything from fruit, coffee, and soda brought in for energy overnights to sub sandwiches and chips. One place I worked for the store manager brought in breakfast foods at the start of the day and pizzas that afternoon. Be creative!

Music. I saw one store that did inventory overnight and since there were no customers they played upbeat music over the P.A. system. Someone from that store would occasionally get on the microphone or phone and pretend to be a DJ. It was lively, it didn't cost anything and the "DJ" was entertaining and funny.

Hold contests. Who doesn't enjoy being part of a contest? It may be giving a prize to the person who can find merchandise stuck in the oddest location. Maybe it is retail trivia questions focused on shortage and safety issues. A correct answer can be rewarded with a "fun-sized" candy bar. You can purchase those bags in any grocery store and if you sell them then requisition a bag.
There are other ideas you or your "Fun Captain" will come up with, the key is to make it enjoyable for your team. Remember, the more engaged your team is and the more they understand why they are preparing for inventory the better the overall results will be when shrinkage numbers come back.
---