Shrink in the retail industry is a loss that many retailers seem unable to fight. The budget to invest in security in the retail industry has declined over the years with no plans to restore it now or in the foreseeable future. Many of the small retailers believe that installing a loss prevention system will be too expensive for them to afford even though they seem unable to stop the shoplifting that is causing their store major losses.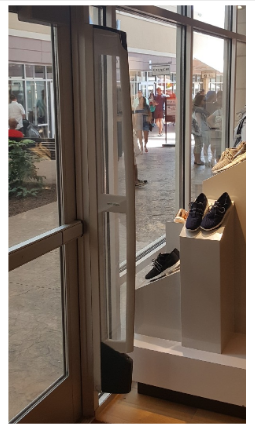 Loss prevention systems that allow these retailers to deter the shoplifting from happening in their stores are an investment they seem to ignore or to believe they are too expensive for them to even consider. The benefits associated with installing a loss prevention system in a retail store are numerous, and research has shown the investment of purchasing such system can be recouped within a year.
Many retail stores do a physical inventory regularly that allows them to gauge the state of their store. Depending on the size of their business, this physical inventory should be done at the end of the month or quarter, and definitely one at the end of the year. For many retail stores, if an inventory is done after the holidays, it can offer a very shocking reality.
The shoplifting, employee theft, vendor and clerical errors are seen clearly and painfully, and cannot offer an explanation or a solution to the tremendous losses in the store. A physical inventory is also a very expensive way to account for the merchandise in the store. The many hours and personnel required to do this kind of inventory are financially draining for many businesses and their bottom line.
If after the holidays your business has decided to purchase and install a loss prevention system that will allow you to deter the shoplifting and employee theft in your store, there are a few key features such system should have to help you be successful.
A software platform that allows the retail business a concise and up to the minute inventory analysis to make the necessary adjustments for their business.
EAS solutions that are tied to an RF surveillance system that enables the loss prevention team to make decisions accurately and in a timely manner every day all year long
A loss prevention system that will offer training to your employees and help you navigate solutions to your specific problems.
There are many loss prevention systems sellers that will help you find the financing available, give you the training, and the customer care you need to make the installation of the system a success.
Having doubts about buying and installing a loss prevention system in place is understandable and expected.  But, letting shoplifting, employee theft and other external factors influence the earnings you work hard to earn is not a sustainable solution. Contact us and talk to us, we will be happy to work with you.