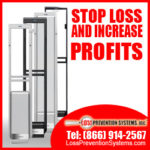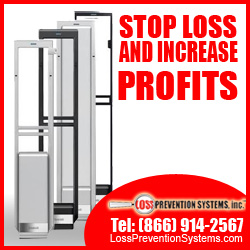 When new legislation passes in many states, the array of issues that come to new elected officials varies considerably.  
Shoplifting laws are one of the many topics legislators review to make sure the punishment is appropriate.  Businesses and small businesses in general need to be protected by the laws of the country to ensure the economic growth of a locality, the state and ultimately the country.
The punishment for shoplifting varies according to the state and in some instances the county where the business is located. Laws are put in place to make sure these silent crimes are not committed with impunity, and the shoplifter is prosecuted according to the law.
Unfortunately, many of these shoplifting incidents are not prosecuted for many different reasons. Ultimately, it is up to the business to decide whether to prosecute the shoplifter or not. As a business owner, they have to consider the costs associated with prosecuting shoplifters as a rule and whether it is economically sound to do so.
A lawyer's fee for an hour or to prosecute a case depends on the region, the experience and the complexity of a case but, either way, their fee does not come cheap.
As a business owner, is it practical or economically possible for you to have a privately retained attorney? Is it your business practice to prosecute a shoplifter regardless of the quantity they steal? There are many questions one needs to answer, and many options you have to make as a business owner regarding shoplifting.
Shoplifting in the United States have become a multi billion nightmare for businesses in the retail industry. From the casual shoplifter to organized retail rings, the losses the retail industry suffers are staggering. The small stores or shops in this industry have to fight and stop loses because their livelihood depends on their ability to stop the shoplifters. The profit margin from sales is too small for them to ignore the problem or to neglected it for too long.
For many of the small retail businesses, a loss prevention system that allows them to protect their merchandise and profits is one of the best ways to invest in their business. Big retail chains have for many years now invested in loss prevention systems to help them minimize the losses and help them prevent shoplifting and employee theft.
A loss prevention system that gives the employer or management of the store up to the minute information about the merchandise , allows them to do their job more efficiently and helps them prevent theft is an investment that will pay off sooner than you think.