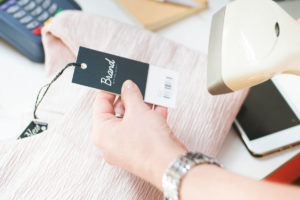 Every day I see news articles about employee theft. That does not even cover a fraction of the employee theft occurring both know or unknown. The fact is that approximately 45% of a Retailer's losses are due to employees stealing. We focus so heavily on shoplifting that many times a Retailer misses the boat completely. Do not misinterpret what I am saying, shoplifting is responsible for about 35 percent of a Retailer's losses. Which is also huge.
However, employees have access to your cash, supplies, and merchandise. Employees are generally trusted until they show us that they are not. Which may be too late! Many Retailers I have discussed this with over the years tell me that they trust their employees and treat them well. Therefore they would not steal from them. Those are the folks that have the worst losses and the biggest shock when it does happen. As human beings, we do not want to believe that someone would steal from us. We also are quick to turn a blind eye to the evidence even when it hits us in the head. We simply do not want to believe it.
Another factor is that many Retailers do not know, understand and are afraid to do something. Will we make a mistake? Would we accuse someone of something they did not do? What civil and criminal consequences do we face? And the list goes on. This is yet another stalling factor for not doing anything.
Quit stalling about employee theft. You face every other retail problem head on why not this. Educate yourself. We can help you with this. Make sure you know the signals of employee theft. Yes, employees who steal, act differently than other employees. You simply need to know what to listen and watch for. Do you "audit" your operation? For example, an audit can be as simple as making sure the Point-Of-Sale balances every day and if it does not, find out why. I have seen many Owners and Managers that say if the drawer is short $5 or less, they do not look into it because "it is not worth my time", REALLY??? THAT IS SO WRONG and dangerous!!!! First by having a policy like this you are telling everyone that stealing $4.99 and below is okay. $4.99 times 365 days a year is a loss of $1,821.35. Oh, and that kind of theft WILL lead to larger and more frequent employee theft.
Over my career, I have investigated, interrogated and put in jail somewhere north of 2300 employees for theft. The vast majority of those employees that were stealing did it for the same reasons. Many still stole even those the boss was "good to them". I have seen employees that had been loaned large amounts of money by their employer, employees that were being put through school by their employer steal with no regret except for being caught.
We can train you to spot employee theft and what to do about it when you suspect and find it. It is not hard to do. We can show you how to "test" employees to see if they are stealing. We can help you build the confidence to be on the offense, not the defense. Your good employees will not care or suffer. In fact, they will help you. You just need to know how to proceed.
Would you knowingly buy a car that had major engine and transmission problems? Probably not. So why would you hire someone with a criminal record? Why would you not find out that they have problems with violence, theft, drugs and worse when it is so simple, fast and cost-effective to do so? We can help you with that also. We conduct pre-employment screening, drug testing and more, nationwide. Look at it this way, you interview, select, employ, train, invest in an employee just to find out the hard way that they are very familiar with employee theft? When a pre-employment screening costs $20 how can you afford not to. Drug testing is also very inexpensive. You can quickly, cheaply and easily have a pre-employment drug testing done on all of your employment candidates when you offer them the position. Again, we conduct pre-employment screening and drug testing nationwide.
You control every other aspect of your business, why would you not take more control of employee theft? Contact us today or call toll free 1-770-426-0547.