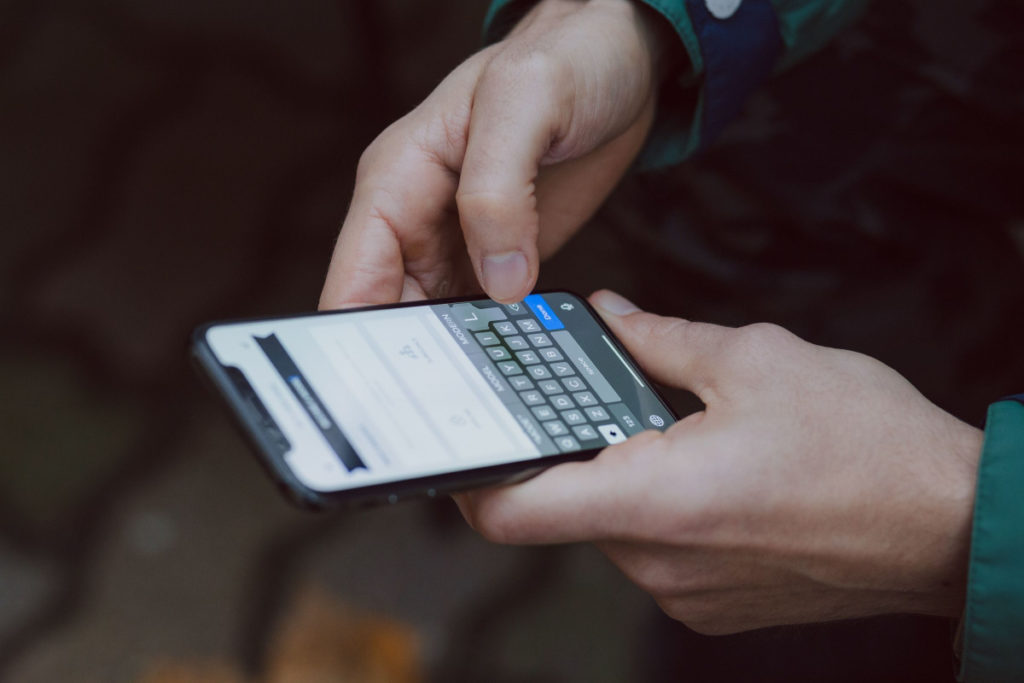 The use of cellphones in the workplace has become more prolific over the years. It used to be that managers could put out a policy stating that the use of cellphones was strictly forbidden. I used to be in this camp and to a certain extent, I still am. As a Loss Prevention Manager, I saw the negative impact phones could have on customer service. Employees would focus on the phone at the expense of the customers. When the culprit was a cashier I would see the violators of the policy hiding the phone next to the register and texting in the midst of a transaction. That was totally unacceptable and did on more than one occasion result in a register error. Either merchandise was not properly scanned or the wrong change was tendered to the customer. In several cases, I had cashiers texting family and friends telling them to come in and go through their checkout lane. This would result in theft through passing or "giving back too much change" commonly known as cash theft. Of course, using the phone as a means of stealing from the store was the ugly of the cellphone issues.
The bad side of the cellphone conundrum is the customer service issues they cause. You have seen it, the sales floor employee looking at their phone and texting or looking through their music. Eye contact is almost non-existent. As a shopper, this drives me up to the wall. If the employees would spend as much attention to shoppers as they do their phones I can only begin to imagine the increased sales stores would enjoy. Now, as a manager in a college library, I have student assistants working for me who all have phones and most carry the phone in their back pockets. We have policies restricting when they can use the phone but often I have to correct them when they violate the policy and pull the phone out and begin texting. We have the policy in place for the same reasons that stores have (or used to have) the policy; to ensure customer service is the number one priority. Making the enforcement of the policy more difficult is that other supervisors are pulling out their phones and using them. This seems a bit hypocritical in my view.
There is a good side to allowing cellphones in a retail or customer service environment and it has softened me just a tad to the arguments in favor of them. If a store employee is on the sales floor and sees suspicious activity from a potential shoplifter the employee can quickly get in contact with a manager without looking for a store phone. 2-way radios are not always the most effective communication devices. Some associates keep the volume on their radios turned up and even if an earpiece is in use conversations can be overheard. I have had shoplifting suspects hear employees talking and drop merchandise as I was preparing to stop them for stealing. I have also seen customers get angry when they heard employees talking about them over radios. It could be talking about the customer's behavior or something the customer was saying that was causing a disturbance. For example, the customer could be causing a scene about a return they were trying to do that was refused. Radios are just not always the best communication tool from a safety or security perspective. Cellphones make a convenient and more discreet method of communication and can even include text messaging which isn't heard at all.
Another pro-cellphone argument is the ability to summon help in a store in the event of an emergency. As we see in social media today there is hardly a significant event that can take place without someone(s) getting it on a cellphone camera. From natural disasters to vehicle accidents and even active shooters, right or wrong people are going to get video and messages out and post it. The more employees that are allowed to carry their phones the greater the likelihood first responders will be notified quickly from multiple sources in the store. Think about the advantages this could have in the event of an altercation or robbery. Someone is likely to get through to authorities much quicker than if a store phone is the only accessible communication device.
As much as they can be a pain in the neck to retailers, cellphones are here to stay. By laying out expectations and policies regarding when they can be used managers can try to manage the use of phones while being flexible in allowing them to be in an employee's possession. Who knows, such a policy might be a lifesaver someday…literally.