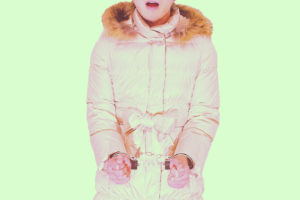 Shoplifting is a crime.  Stealing merchandise and walking out the door is a crime millions of people are doing every year.
It  costs the retail industry billions of dollars yearly, as well as the communities where these incidents occur.  Tax income that is not collected from the stolen merchandise leaves communities and many social programs unfunded and in some instances cut out altogether.
The National Association for Shoplifting Prevention (NASP) states that there is no profile of a typical shoplifter. Women and men shoplift as equally and often.
The following news stories will give you  a glance at the shoplifters for this month.  Shoplifters come from all walks of life. Profiling a person because of preconceived notions of what a shoplifter is supposed to be, is not only illegal but wrong.
Click on the links below to read more about shoplifting.
---
Husky Caught on Surveillance Shoplifting a Loaf of Bread, Then Returning With an Accomplice
Get your paws off the merchandise!
A Siberian husky was caught on security footage shoplifting a 
loaf of bread
 from a Dollar General store in California.
Although a store worker tried to stop the furry bandit before she escaped out the automated doors, "the suspect was able to avoid apprehension and escaped on all fours," according to the Shafter Police Department, which released surveillance on their Facebook page following the event last week.
---
Police officer resigns after allegedly shoplifting by stuffing meat in his pants
DES PERES, Mo. (KMOV.com) –
A St. John police sergeant is off of the force after police arrested him for shoplifting hamburger meat at a Des Peres grocery store.
On April 21, Des Peres police say Sgt. Matthew Barthelmass walked up to the meat counter at the Dierbergs on Manchester Road. The security guard followed him, and saw him walk to the cooking supply aisle and "conceal the product inside of his waistband. He had a larger Cardinals pullover on and could not see a bulge," read the report.
The report goes on to say Barthelmass paid for items inside of his cart, but not the meat in his pants.
He was confronted by the security guard when he was leaving.
"I asked the subject to remove the meat from his pants. He explained to me that he was a police officer for St. John Police Department," said the report.
St. John Police Chief J.R. Morris says Barthelmass has been with the department for 10 years.
---
LOCAL DOCTOR ARRESTED FOR SHOPLIFTING
CULLMAN – A local doctor was arrested for shoplifting recently, according to reports from the Cullman Police Department. Mir Kwon Wu Varquez, 59, was arrested on May 10 and charged with fourth-degree theft of property/shoplifting, a Class A misdemeanor.
Police Chief Kenny Culpepper says the incident occurred at the Wal-Mart store on Highway 157.
Varquez is a cardiologist at Cullman Heart & Urgent Care, P.C.
According to Alabama Code, Section 13A-8-5, theft of property in the fourth degree is applicable when the theft does not exceed $500.
---
​