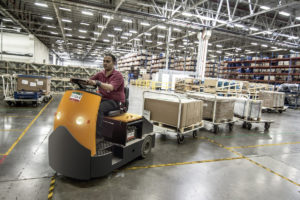 I actually like and believe in all three of these things. When it comes to drugs they have to be the legal kind. All of us have seen the destruction that illegally used drugs cause. In a business environment, illegal drug use by an employee not only has an impact on their work performance but creates serious customer and legal issues for employers. An employee that is under the influence of any substance that influences their ability to do their job correctly or safely, will cause customers to question who they are doing business with.
If this employee drives for their employer and is involved in an accident, even if it is not their fault, then liability could come back to the company. That one is easy to understand. But what about the recent changes in the law regarding marijuana? Some States have relaxed or legalized its use. However, it is still against Federal Law… EVERYWHERE. I do not agree with these changes. Not because I am a former Law Enforcement Officer that has seen firsthand the impact on society but because it is simply wrong.
The biggest argument I hear is "well alcohol is legal. Marijuana is no different". Sorry to say yes it is. The active ingredient in marijuana is THC. THC stays in the bloodstream for up to two weeks after it has been ingested. Alcohol leaves the bloodstream within hours of consumption. The person may not be high but the "drug" is still there.
Now that same person comes to work. They have not ingested any marijuana for let's say a week. Now they are involved in a customer accident. This could be dropping something on a customer from a shelf, hurting a customer with the use of a forklift, pallet jack or motor vehicle, or any other poor judgment that results in injury. If it is discovered as a result of testimony, blood test…. that the employee had THC in their bloodstream….. Surprise, you as the business owner could now be liable.
As a Loss Prevention Manager, I was involved in an accidental death case in one of my stores. Picture a building materials type store. Lumber, hardware, carpet, nuts, bolts…. A forklift operator was moving two full bundles of lumber and had them up on the lift about ten feet off the ground. At that moment a man and his very young son walked underneath the load. One of the forks on the lift gave way and an entire load of lumber landed on them. It killed them both instantly. There was not a piece left of either of those human beings thicker than three inches.
When OSHA, Fire/Rescue, Law Enforcement and a whole bunch of other government folks arrived on the scene, it was quickly determined that there was a defect in the fork that broke. This defect occurred during the manufacturing process. That defect was not caught as it should have been. So liability rested squarely on the forklift manufacturer. However, as required by law, our employee was drug tested immediately. His test came back positive for THC/marijuana. This caused the liability to shift to my company. All because this employee had smoked marijuana the weekend before.
So you may be thinking this can't happen to me. I own a small boutique, grocery store, clothing store….. Yes, it can and could happen at any time. Why risk it? The commonly accepted practice is an employment drug test. Screen out potential liability and poor performers. A drug test should be required as a part of the pre-employment process, no exceptions. It is a simple and painless process. Contact us today, we can set your drug screening program up, make it very cost effective and make it simple for you and your candidate. You can reach us toll-free at 1-866-914-2567.
---