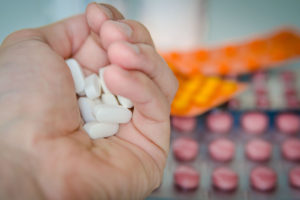 Because like alcohol abuse, both legal and illegal drug use, affects your bottom line. This issue never has a happy ending and it will never go away unless you meet it head-on.
Drug abuse affects your bottom line through poor performance, high numbers of no call/no shows, risk to customer and employee safety, high workers comp claims, bad elements frequenting your business, customers shying away from your business and much, much more.
If you operate in a State that has essentially de-criminalized marijuana use, you have an even bigger exposure. Employees that feel empowered to get high on a frequent basis and come to work in that condition, are a threat to your livelihood. State law does not relieve you of liability. Marijuana use and possession are still illegal under Federal law. Even if the Federal law was to change, you would still be liable for your employee's actions while they are at work. It is just the same as an employee that is under the influence of alcohol while at work.
But you probably suspected or knew this already. What you cannot do is look the other way. Your plan should start with hiring, as competently as you can. I teach pre-employment interviewing live, via webinar to LPSI customers free of charge. A candidate will likely tell you if they abuse drugs, you simply need to know how to ask the question. These techniques also apply to employee theft from their previous employers. You just need to know how to ask.
A solid Applicant Management Center (AMC) will allow you to keep track of the application and their information. We have an excellent AMC that is also so inexpensive that it is a no-brainer. No more paper applications to keep up with.
Next, you must conduct a background investigation (okay, we do that too). A search of the candidate's criminal record, credit (if necessary), education and a drug screen will give you a much better idea of who you are hiring.
Drug testing is simple and inexpensive. Our customers approve the candidate for the drug test and our online system allows the candidate to locate and schedule the test at a lab near them. Our nationwide system then tracks the progress. Results are given to you automatically. We can advise you on what substances you should include in your testing. Tests that come back positive are automatically reviewed by an M.D.
So now that this is out of the way, we need to return to the reason why you should require drug testing. Imagine this: one of your employees in the process of doing their job, is under the influence of a substance, and they injure one of your customers, accidentally. In today's climate that incident will be known far and wide. None of us want to be on the five o'clock news with the headline "Customer injured at insert your company's name here by an employee that was high".
Need more? People who use illegal drugs attract other people who use illegal drugs. The whole birds of a feather, flock together scenario. And in my 40+ years of Loss Prevention and Law Enforcement experience, I can tell you that the financial pressure that illegal drugs puts on a person will make them likely to steal to support their needs. Illegal drugs WILL lead to employee theft regardless of how well you think your employees like you and company.
Fix the issue before it becomes a financial drain and a liability to YOUR business and livelihood. Contact us today for more information.
---