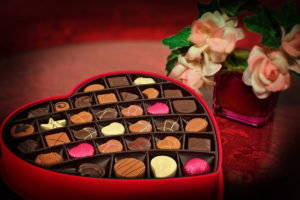 Some of the most stolen items in stores in the United States are not surprising.  From Infant formula to razors, people are stealing these items to sell them for quick cash or because they are shoplifters that are dedicated to doing this crime. Valentine's Day is approaching, and some of the items that seem to be gifted during this day are among the most commonly stolen items in the United States.  A shoplifter will steal any time of the year, whether the opportunity presents itself or not, or whether it's a holiday or a weekday.  As a store manager or employee of a store, greeting and treating a customer politely can gain you a customer, and deter a shoplifter from stealing from your store.  Customer service has been proven time and again to be a great deterrent to shoplifters, and cannot hurt to be polite and competent with your regular customers.
Here are the ten most commonly stolen items in the United States:
1. Alcohol – It is not surprising that alcohol is one of the most sought items to steal.
2. Makeup– small items that are accessible on the shelves  and that can be concealed with very little work, makeup is one of the hot items to steal every day of the year, not only during the holidays
3. Fashion accessories -including creams, sunglasses, belts, and scarfs can easily be concealed and carried away between jackets or other loose fitting clothing
4. Mobile Accessories– From chargers to cases and everything you need for your smartphones and Ipads are some of the items many shoplifters can steal and that are easily sold elsewhere for a profit.
5. Beauty and Hygiene items but especially razors are one of the top items shoplifters seem to prefer to steal.
6. Lingerie – February 14th. is just two weeks away, and believe it or not lingerie seems to be very popular to give and receive during this sweet holiday.  If you are a retail store and sell Valentine's day items, prepare your employees for the shoplifting that may occur.
7. Meat – Red meat is not good for our health, but apparently shoplifters like to steal meat from supermarkets and is one of the most commonly stolen items today
8. Baby Formula– One of the most stolen items today is baby formula. Shoplifting baby formula and then selling for a profit seems to be the way shoplifters prefer to do this and stores across the country seem to be feeling the pinch
9. Chocolate – For Valentine's Day, chocolate is a favorite for many people.  Keeping a lookout for this item can probably reduce your losses a bit this February and throughout the year.
10. Over the counter drugs– With the price tags of some of these over the counter medications, it is not surprising many people are choosing to steal them instead.
---