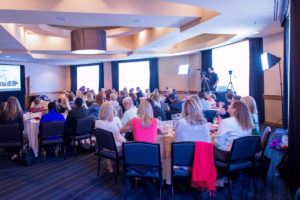 According to the Jack L. Hayes Annual Retail Theft Survey, released June 2016:
1,170,056 shoplifters were apprehended in 2015 resulting in over $150 million recovered from apprehended shoplifters

75,947 dishonest employees were apprehended in 2015 resulting in over $55 million in recoveries

One out of every 38 employees was apprehended for theft from their employers in 2015.
This survey was based on information from 25 large retail companies with 21,228 stores and over $700 billion in retail sales (2015). Combine this with information from the 2015 Global Retail Theft Barometer (GRTB) Report that placed shrinkage in North America at 1.27% or $36.79 billion dollars (pg. 50) and you have some scary statistical data if you are a small business owner. The 2015 GRTB also reported that shoplifting was the cause of 36% of retail shrink and dishonest employees were responsible for 45% of shortage (pg. 53). According to statisticbrain.com 37.5% of employees have stolen from their employer at least twice. The same website reports 33% of all business bankruptcies are the result of employee theft. THAT is a lot of theft! What is an employer supposed to do? If the 25 large companies surveyed by Jack L. Hayes are being impacted like this and they have access to Loss Prevention resources, how can a smaller retailer prevent this kind of theft? Is there a way for small to medium stores to address theft and fraud, reduce shrinkage and improve profitability?
     The answer to the question is yes, there is a way for small businesses to reduce shrinkage due to shoplifting and employee theft. Loss Prevention Systems, Inc. has training seminars available that will provide information on various forms of employee theft and the real impact they have on a business. The seminars don't simply instruct on how the activity occurs but also on how it can be prevented. Additional seminars are available on shoplifting and the methods you can use to protect your merchandise and your profits. How do you detect shoplifters? Do they all act the same? Should you approach them and attempt to get your merchandise back? All of these questions will be answered by Bill Bregar, President of Loss Prevention Systems, Inc. 
     Bill's extensive background in Law Enforcement and Loss Prevention gives him the expertise to ensure you and your staff receive solid training that can make an immediate impact on shortage reduction in your store(s). Bill's career in investigations began when he served in the U.S. Army as a Military Policeman and in the U.S. Army Reserve as a Military Intelligence Officer. He worked for 2 years as a Police Officer for Central City Colorado. Bill has held positions of increasing responsibilities starting as a Security Manager for a grocery store chain, advancing to two different Regional Loss Prevention Manager positions, working as a Director of Loss Prevention for two different companies before becoming the President of Loss Prevention Systems, Inc. Bill's professional competencies include being an "Expert Witness," a Licensed Private Investigator in the State of Georgia and a Private Detective and Security Agency Training Instructor since 1998. Bill also holds a Bachelor of Science Degree in Criminal Justice and Criminology, Private Security Administration & Management from Metropolitan State College, Denver, Colorado. Finally, as someone who has conducted over 2300 employee theft investigations, Bill has the proven field experience that is a testimony to his ability to speak on issues of retail theft and fraud.
        If you want your business to be successful you have to ensure you are prepared to address all areas of shrinkage, especially those areas that impact you the most, employee theft and shoplifting. Ignoring these factors or trying to manage them without the proper knowledge and training is a recipe for disaster and you may find your store(s) in that 33% that declares bankruptcy due to employee theft. Contact Loss Prevention Systems, Inc. and schedule your training seminars with one of the premier experts in the industry today.