Shoplifting incidents can vary in nature and severity, and trends can differ across regions and time periods. While some instances of shoplifting may involve violence, it is important to approach the topic with caution and not generalize based on isolated incidents. Shoplifting-related violence is not necessarily a widespread phenomenon, but retailers should still take precautions to ensure the safety of their employees and customers. Here are some potential strategies retailers can consider:
Employee training: Retailers can provide comprehensive training to their employees on how to handle potentially difficult situations, including shoplifting incidents. This training can include de-escalation techniques, conflict resolution skills, and when to involve security or law enforcement. Loss Prevention Systems provides this LIVE training in person or on-line.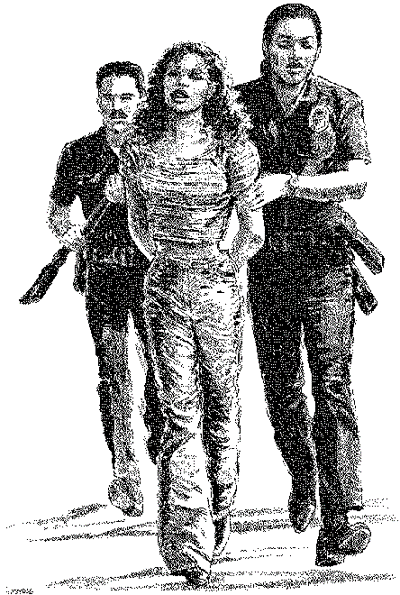 Visible store presence: Maintaining a visible presence of staff and security personnel in the store can act as a deterrent to potential shoplifters. When individuals perceive a higher risk of being caught, they may be less likely to engage in shoplifting or violence.
Effective store layout and surveillance: Retailers can design their stores with clear sightlines and unobstructed views to minimize blind spots. Installing surveillance cameras strategically can help deter theft and provide evidence if incidents occur. However, keep in mind that CCTV is more "after the fact". There is some deterrence value however, there are better methods for prevention.
Collaboration with law enforcement: Establishing strong relationships with local law enforcement agencies can be beneficial. Retailers can work together with the police to share information, report incidents promptly, and coordinate efforts to prevent and address shoplifting incidents. You should set up an in person meeting with a member of your local law enforcement agency. Have them give you input about your stores vulnerabilities, how they respond and what other measures they can provide such as more frequent marked patrol car drive byes, walking patrol…. You should make it clear that they are always welcome in your store and encourage them to stop by. A cup of coffee, bottle of water…. sends the right message. Most law enforcement agencies have "Zone" type meetings, crime prevention meetings… You should join and go every time. This will keep you up to date on crime in your specific area.
Technology-based solutions: Retailers can explore the use of advanced security technologies, such as electronic article surveillance (EAS) systems such as a Sensormatic system, RFID tagging, video analytics, and inventory management systems. These technologies can help detect theft attempts, track inventory, and improve overall store security. Again, Loss Prevention Systems has all of these technologies and we sell, install and service nationwide.
Safety protocols and emergency planning: Retailers should develop and communicate clear safety protocols to their employees in case of emergencies or violent situations. This may involve creating evacuation plans, implementing panic buttons on your burglar alarm system. These panic buttons should be installed in places that employees can retreat to in the event of an emergency. Having them at the POS is fine but, the back office, stock rooms are better. Train your staff on how to respond appropriately in different scenarios.
It's important for retailers to conduct a thorough risk assessment based on their specific store locations, customer demographics, and historical incidents to determine the most appropriate security measures to implement. Consulting with a Loss Prevention Expert or industry associations can provide valuable insights tailored to the retail environment.
For more information Contact Us. You can also visit our website.