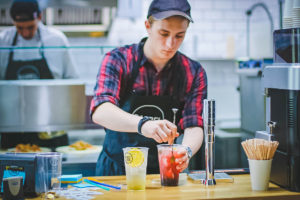 As of September 2018, the national unemployment rate is down to 3.7% according to ncls.org. As a retail store owner thinks about what this means for you in terms of trying to hire to fill job openings including seasonal hiring for the holidays. With an employment rate of 96.3% that leaves a sparse workforce as a hiring pool. I have read articles by those who think that with a dwindling number of people seeking work employers are going to have to forego pre-employment background checks. They seem to believe that the need to hire outweighs any baggage the job candidates bring with them.
     Not only are employment background checks being called into question for the reasons stated above there is also a school of thought that pre-employment drug screening may be a bad idea. This line of reasoning includes the limited availability of candidates in the workforce but also suggests that the increased legalization of marijuana use in some states is negating the reasons for having applicants take the tests.
     When taken together think about what it means to the retail employer. Store owners are required to rely on the information supplied by a candidate to make hiring decisions. Screening consists of the responses of the candidate to your questions during an interview and perhaps a couple of recommendations from their list of references. How confident are you in the references provided? Do you know if they are going to be honest about the character of the person you are considering for the job? How many of us really put down a reference who we think will not speak well of us? You also bet on the roll the dice whether your new hire is a drug user. Fail to a drug screen and the chances increase for accidents and even theft. Both theft and accidents can be costly in the long term, whether the employee is a seasonal worker or regular hire. Employee accidents can result in workers compensation claims. Accidents involving a customer as a result of an employee's negligence can result in a lawsuit against your business.
     The question you need to answer is whether it is worth changing your hiring practices to ramp up your seasonal staffing needs? The short answer is no, you should not modify or change tried and true methods of hiring. Those methods help you bring in new help and reduce your exposure to safety and shortage risks. Pre-employment background screenings can be tailored to meet the criteria you want them to assess so you may review what you are screening for and eliminate some of the categories that may not be as important for a part-time worker. For instance, if a driving record check is part of your normal pre-employment screening is that necessary for someone who will work in your stockroom for a few months? You might not really need to validate someone's education level if you are only hiring them for the season and they do not intend to apply to stay after that.
      Likewise, a credit history, criminal background check, and review of the sex offender registry are the minimum three searches I recommend every store owner require of applicants regardless of the amount of time they will work for you. The credit history should be checked in case your prospective employee is in dire financial trouble. He/she may see this job as a means of extricating themselves from their problem. The criminal history should be checked because it could include everything from assaults to theft. You don't want someone prone to violence working around other employees or customers and have them lose control. Nor would you want a convicted thief working around merchandise and/or cash. The sex offender registry check speaks for itself. You are responsible for the safety of all of your employees and your customers and the risk of hiring a person on the sex offender registry is too great to consider.
     Seasonal hiring may be a bit more of a challenge when the economy is strong but it is no reason to discard proven methods of shortage reduction. Holidays also tend to be times of increased safety issues. Drug testing and pre-employment screenings are an effective means of maintaining a safe work environment. Don't lose sight of the fact that there are a lot of people who are looking for a seasonal job simply for a little extra spending cash. There are also young people looking for that first job experience and a paycheck. You may have to find new ways to get the word out about your positions but don't fret, there is always an honest person looking for a job (or a second one).
---