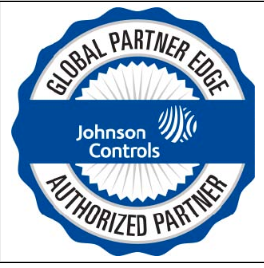 We are excited to announce our partnership with Johnson Controls/Sensormatic. Sensormatic is one of the oldest and largest Electronic Article Surveillance (EAS) manufactures in the world. Loss Prevention Systems has deep loss prevention and EAS experience.
We are offering the entire Sensormatic line of Acousto Magnetic (AM) products to our customers. We will still carry RF products such as hard tags, labels and high theft product protection. Acousto Magnetic systems by Sensormatic give us solutions to fix a number of issues that traditional RF cannot handle. This includes labels applied directly to metal and systems that can handle wider door widths.
Do you have a single doorway, double doorway or a mall entrance? Sensormatic can cover it. Tired of shoplifters taking merchandise into your restrooms and concealing it? We can fix that problem also. From an EAS standpoint, there is not much we cannot do. Challenge the Loss Prevention Systems team to design a system to fit your needs and budget.
Loss Prevention Systems' choice of Sensormatic is also based on the quality of the systems. Sensormatic systems are extremely robust. They include features such as low power consumption, door frame and hidden systems that keep the Retailers' storefront looking neat and clean while protecting your merchandise 24/7.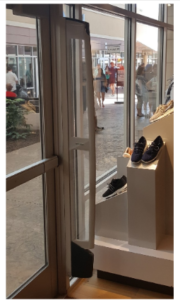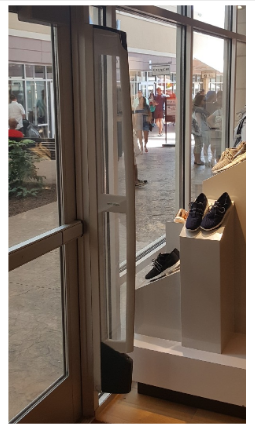 Pricing is also a factor. Sensormatic line of systems will fit a wide range of budgets depending on the features you select. We also have people counting, and data reporting. This gives the Retailer important intelligence on customer traffic and flow. We have seen many of our customer's significantly reduce expenses in both payroll and operating costs by having this data. Store hours can be adjusted and you can adjust staffing to fit the real world.
Want more? How about having your Sensormatic EAS systems online and monitored at all times? This allows us to know if the system has been turned off or if it has maintenance or other issues. We then notify you. You no longer have to solely rely on your staff to discover that the system has an issue sometimes days or weeks later. By that time shoplifters have had a party on your dime.
On top of this Loss Prevention Systems now has a free shipping program for the purchase and installation of a Sensormatic system. One more way we are saving you money.
A typical Sensormatic system can be installed in one day. This minimizes the interruption in your store.
Of course, Loss Prevention Systems still provides free, live loss prevention training to our customers for the life of your EAS system. We will conduct any of our live sessions as often as you reasonably need them. Staff turnover? Promotions? Changes in product lines? Our training sessions include the following.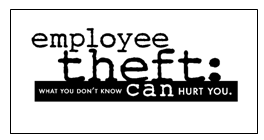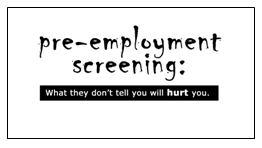 We include so many other services that Loss Prevention Systems can be your one stop shop for loss prevention support. So experience our award-winning service and support. Our goal is to keep your hard earned money on your bottom line, not the shoplifters.
---