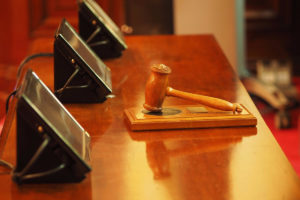 You may be fortunate and have never had to address a problem of an employee stealing from your store. Be in business long enough and chances are you will have to confront the issue one day. As a small or medium-sized retail owner or manager you probably won't have the benefit of a Loss Prevention Department to investigate suspected dishonest employees. That means it will be up to you or a company such as Loss prevention Systems Inc. which specializes in theft and shortage reduction to identify and catch the thief or thieves. Once you catch the employee who has chosen to steal from your business, be it cash or merchandise, what will you do with him or her?
It seems like it should be an easy question to answer for someone like myself who has spent many years in the Loss Prevention field catching criminals like this. The reality is it is not such a cut and dry question for many people. There are pros and cons as to whether a dishonest employee should be prosecuted when caught. This article is meant to give you the perspective from both sides so that you will be prepared to make an informed decision should the situation ever arise for you.
The pro's for prosecuting a dishonest employee who has been caught stealing:
A clear message is sent to the employee and anyone working in your store that dishonest activity will not be tolerated.

It can serve as a deterrent to other employees who may otherwise consider stealing from your store.

An employee who is prosecuted and found to be guilty will have a criminal record. If this person attempts to work for any company that conducts pre-employment background checks it is likely their record will be found. It prevents the person from perpetrating crimes against other retailers.

A court can order restitution to be paid back to the store. This is not just the amount that was stolen but often includes additional money for the time and effort required of the victim to resolve the issue.
As you can see the list is not extremely long but it does serve practical purposes. But what about the other side of this dilemma?
There is a case that can be made for not terminating an employee who has stolen from their employer. These cons may be something you have not previously considered:
The most compelling reason not to prosecute a worker who has been caught stealing is that it does mean they will have a criminal record and this has a direct impact on their ability to gain employment. If you send someone to jail and they struggle to find a new job afterward you may not receive restitution even if the court ordered.

The expense associated with prosecuting a case. Having an employee charged with theft means the store owner or manager will have to appear in court to testify against the former worker. There is also the chance that a lawyer for the defendant could request a continuance and then you have to return to court at a later date. Some employers would prefer not having to go through all of the steps required by the judicial system.

You may be able to get a promissory note from the person more easily if they know they will not be prosecuted (remember though if a promissory note or restitution is not ordered through a court you may still not see any money).

Extenuating circumstances. You may know of recent hardships this employee started going through or have compassion for them because they are a single parent trying to raise their child. In certain instances, the employee has also been a long-time friend or family member.
The decision of whether or not to prosecute an employee you have caught stealing is entirely up to you. There is no right or wrong choice since there are legitimate points of view on both sides of the argument.
A final thought on the subject. If you find you are wavering on the issue of prosecution talk to the prosecutor's office for your area. You may find that there is a way to prosecute a case and the person can be offered a way to clear their record so they can still seek employment. In some instances, there is something called pre-trial intervention (or an equivalent).  In these cases, a first-time offender pleads guilty and is offered classes and community service. Once complete their record is expunged so that a background check will not find a record. Failure to complete the requirements and the record stays. It is a good alternative to address both sides of the issue.
---